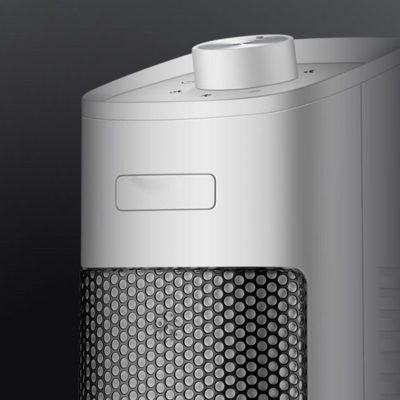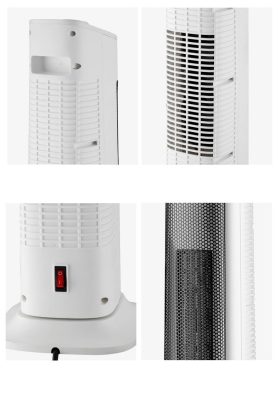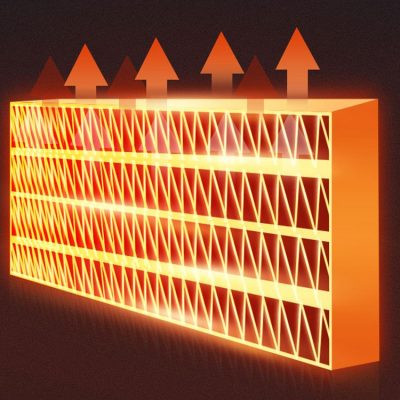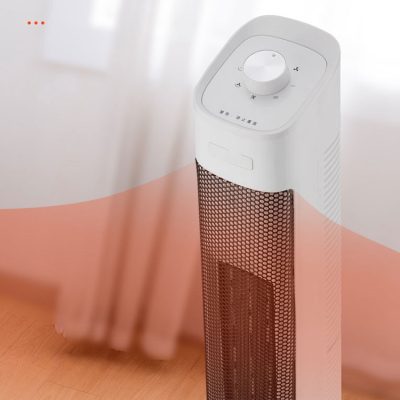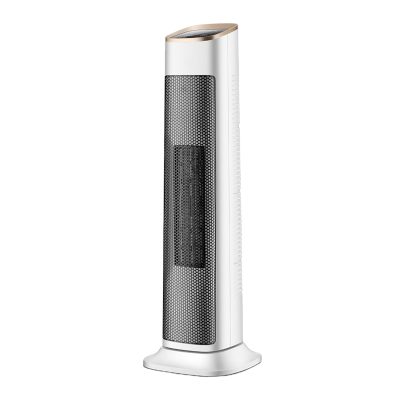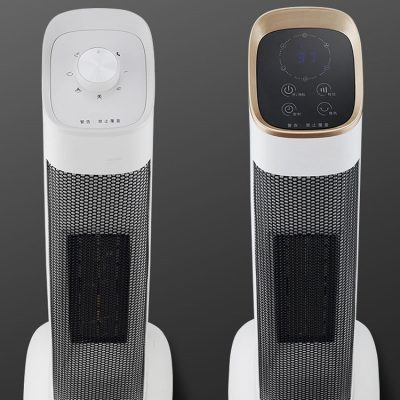 | | |
| --- | --- |
| Product Name | Smart Home Heater |
| Appearance | water transfer printing+black,plastic top,bottom+metal case |
| Color/Size | Brown, white |
| Weight | 1.2kg |
| Product size | 250L*213W*208H |
| MOQ | 4 |
| Voltage/Wattage | 120V/1200W |
| Power cord | SPT-2-R two core |
| heating system | quartz tube+heating |
| Other Function | Digital temperature control, timing, power cord storage |
| Part | Ultra-thin remote control |
| Overheat protection | Yes |
| Packing | 3A brown box+foam |
| Warranty | 1 Year |
Central heating refers to the facilities used to keep out the cold in winter in north China and in countries and regions with low average annual temperature. In a broad sense, it refers to the products and methods that let everyone get the heating demand. It is the product that increases the environmental temperature by heating the heat medium through the heat source and then heating the air after the heat exchange. Water heating is a common heating facility in the north. In fact, the earliest design requirements mainly come from the water pipe freezing in winter in areas where the temperature will reach below 0℃, which is a coping strategy generated by this phenomenon. In short, heating is a supplementary service or a side effect to the water supply needs of urban residents. Use the Joule effect of an electric current to convert electrical energy into heat energy to heat objects. Usually divided into direct resistance heating and indirect resistance heating. The former power supply voltage is directly applied to the heated object, when there is a current flowing, the heated object itself (such as electric heating ironing machine) will heat. Objects heated by direct resistance must be conductors, but must have a high resistivity. Because the heat generated in the heated object itself, belongs to internal heating, thermal efficiency is very high. Indirect resistance heating needs to be made of special alloy materials or non-metallic materials heating elements, heating elements generate heat, through radiation, convection and conduction and other ways to the heated object. Because the heated object and heating element are divided into two parts, so the type of the heated object is generally not limited, easy to operate.
Materials used for heating elements of indirect resistance heating generally require high resistivity, small resistance temperature coefficient, small deformation at high temperature and not easy to embrittlement. Commonly used are iron aluminum alloy, nickel chromium alloy and other metal materials and silicon carbide, molybdenum disilicide and other non-metallic materials.  The maximum operating temperature of non-metallic heating elements can reach 1500 ~ 1700℃. The latter is easy to install, hot furnace replacement, but it needs to work when the pressure regulating device, life is shorter than alloy heating element, generally used in high temperature furnace, temperature exceeds the metal material heating element to allow the highest working temperature of the place and some special occasions. According to the different power conversion modes, electric heating is usually divided into resistance heating, induction heating, arc heating, electron beam heating, infrared heating and medium heating.