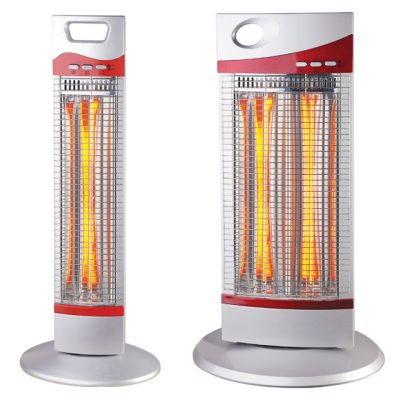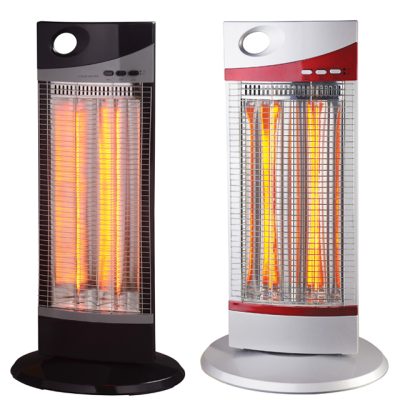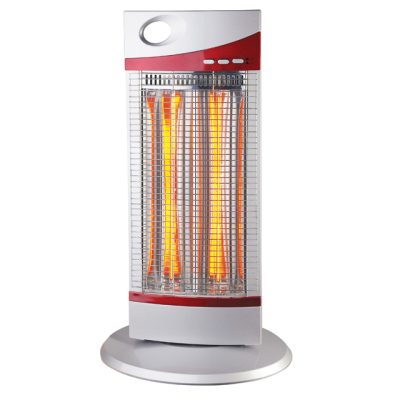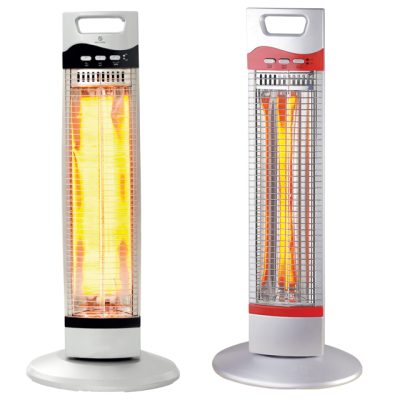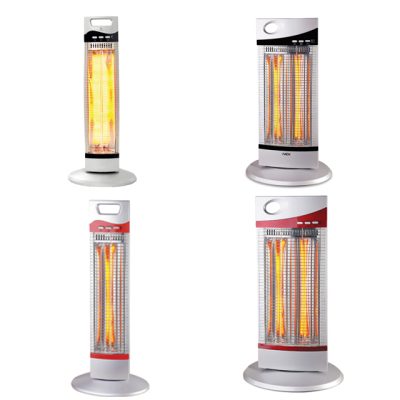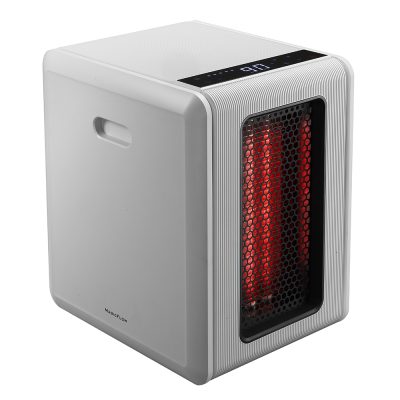 | | |
| --- | --- |
| Product Name | Electric Heater |
| Material | Metal, plastic |
| Color | black |
| Product Size(W*D*H)mm | 750*350*550 mm |
| Weight | 2740g |
| MOQ | 9 |
| Certificate | CSA、FCC |
| Style | Modern Luxury |
| Flame | Flame Adjustable |
| Advantage | Eco-friendly |
| Control Mode | Remote control + panel button |
| timer | 0.5-8H |
| child lock | YES |
An electric heater is the process of converting electrical energy into heat energy. Common applications include space heating, cooking, water heating, and industrial processes. An electric heater is a device that converts electricity, a current into heat. The heating element inside each electric heater is a resistor, which works by joule heating: an electric current passing through the resistor converts electrical energy into heat. Most modern electric heating equipment uses nickel-chromium alloy wire as active element; The heating elements use nickel-chromium alloy wires supported by ceramic insulators. Tubular heating element (referred to as electric heating tube) is a special electrical components to convert electric energy into heat energy. It was based on the metal pipe of the shell (including stainless steel, copper tube), along the axial uniform spiral tube center electric thermal bonding wire, nickel chromium, iron chromium alloy) the gap filling compaction with good thermal conductivity of insulating oxide magnesia, with silicone seal on both ends of the tube, the metal armoured electric heating element to heat the air, metal molds and all kinds of liquid. The common electric heat pipe has fin electric heat pipe, teflon electric heat pipe, quartz electric heat pipe and so on. Because of its cheap price, easy to use, easy to install, no pollution, is widely used in a variety of heating occasions.
Small volume, large power: the heater mainly adopts cluster tubular heating element. Fast thermal response, high temperature control precision, high comprehensive thermal efficiency. High heating temperature: the maximum working temperature of the heater can reach 850℃. Medium outlet temperature is average, high temperature control precision. Wide use limitation, strong compliance: the heater can be used in explosion-proof or popular places, explosion-proof grade up to D ⅱ B and C, pressure up to 20MPa.  The result of energy saving is obvious, almost 100% of the heat generated by electric energy is transferred to the heating medium.