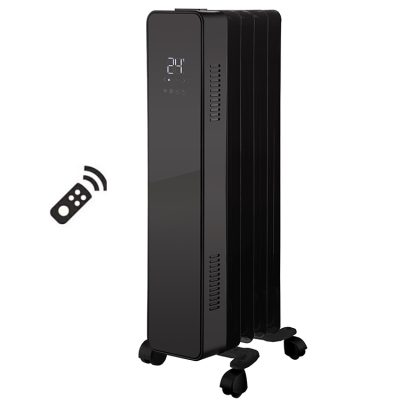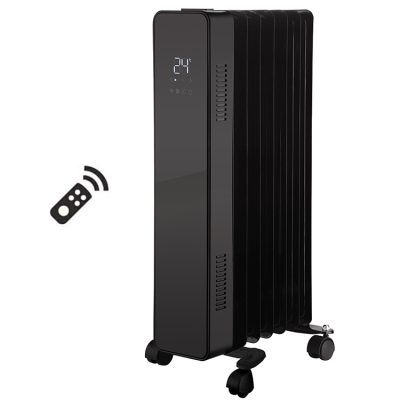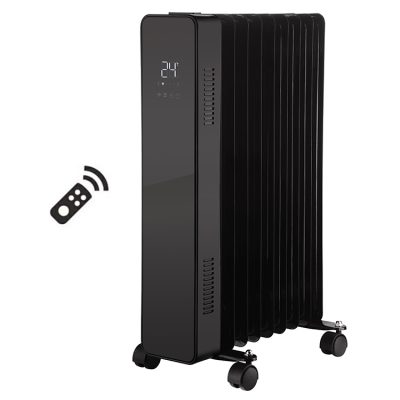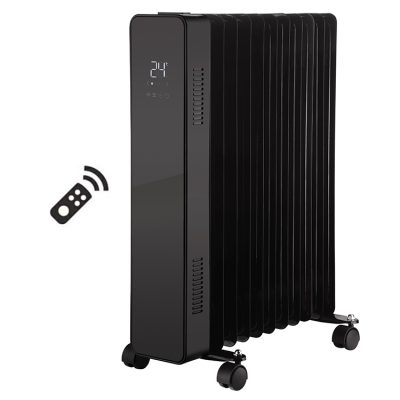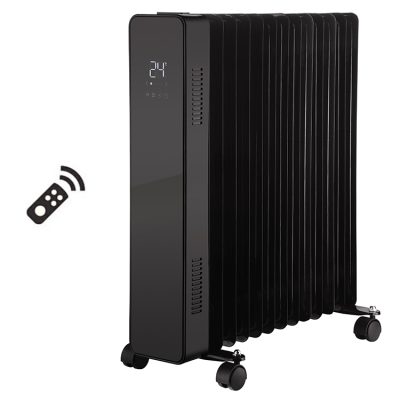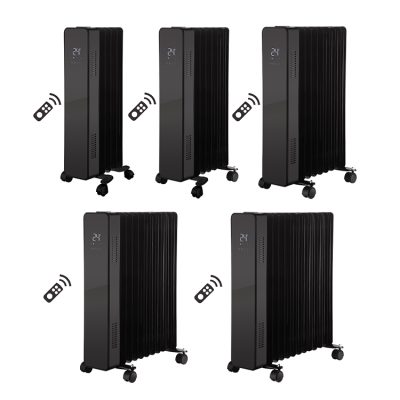 .
| | |
| --- | --- |
| Product Name | Oil Filled Radiator Heater |
| Material | Metal |
| Color | Grey/White/Csutomized |
| Power | 2000W |
| Size | 38.5*16*65.5cm |
| Weight | 1000g |
| Heating Elements | oil heater |
| Feature | different power setting, over heating protection, timer and turbo fan, tipover switch. |
| Design | Color Box |
| Application | 1000 |
| Packing | 1-4days |
| MOQ | 1 |
Oil-filled electric heater, commonly known as electric heating oil, is an electric heating device that uses electric heating elements as heat sources to heat the heat-conducting oil sealed in the radiator, and then diffuses heat through the radiator shell to heat the indoor air. The heater has the characteristics of novel style, reliable quality, safety and convenience, complete functions and high thermal efficiency. It is an ideal heater widely used in homes, offices and other places. It adopts special heat transfer oil, does not contain polychlorinated biphenyls, has fast heating effect, no peculiar smell, no noise, no pollution, no volatilization, and can be used for a long time. It is equipped with a two-position switch, which can switch three different powers, and users can freely choose according to the indoor temperature and needs. Adopt room temperature control and overheat protection, destructive protection multi-channel safety device, safer to use. Universal wheel design, 360° free rotation, flexible and convenient movement. This kind of electric heater is filled with a new type of heat-conducting oil. When the power is turned on, the heat-conducting oil around the electric heating pipe is heated, and then the heat is dissipated along the heat pipe or the fins. When the oil temperature reaches 85°C, the temperature control element will automatically cut off. This electric heater heat transfer oil does not need to be replaced, has a long service life, is suitable for use in living rooms, bedrooms, aisles and families with the elderly and children, and has the advantages of safety, hygiene, dust-free and odorless.
Compared with the air conditioner, the oil tincture heater feels comfortable and warms up softly. The work of the oil tincture heater is that the heat transfer oil around the electric heating pipe is heated and raised to the upper part of the cavity, circulated along the heat pipe or fins, and passes through the cavity wall. The surface radiates heat, thereby heating the space environment. The heat-conducting oil cooled by the air descends around the electric heating tube and is heated again, starting a new cycle. It will also maintain a certain temperature for a long time under certain circumstances. At the same time, it does not produce any harmful gas and has no electrical noise. Therefore, the comfort is much more comfortable than that of the air conditioner. If it is a small area heating, oil tincture may be suitable for you.