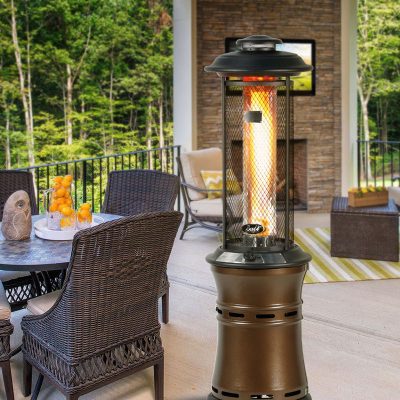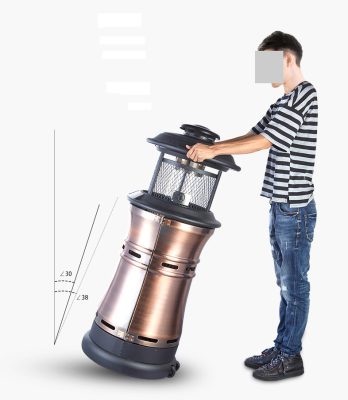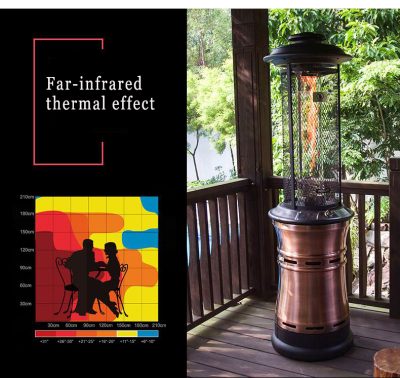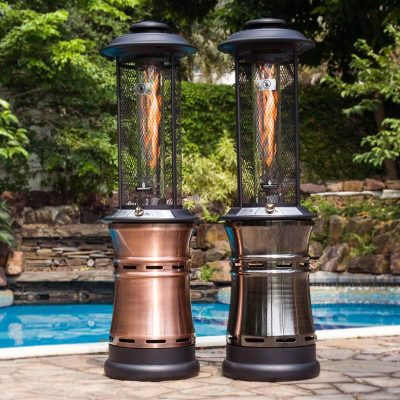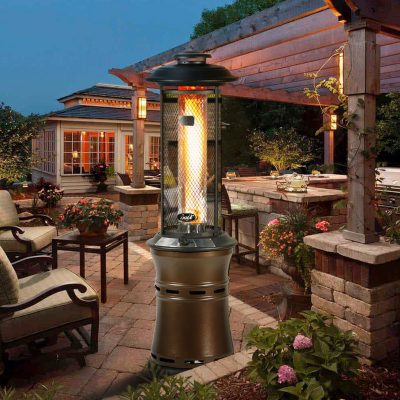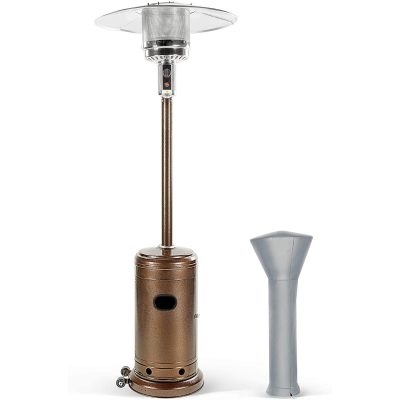 | | |
| --- | --- |
| Product name | Outdoor Patio Heater |
| Material | Steel |
| Color | Brown, black and etc. |
| Power | 5000-13000W |
| G.W.(kg) | 3.4 |
| Ctn Meast(cm) | 45*51*60 |
| MOQ | 4 |
| Fuel | Propane, Butane |
| Flux | 450-945g/hr |
| Certification | ETL, CE |
Outdoor heaters use aviation oil diesel (white diesel) as fuel, which is generally small in size, but will produce smell, so it is generally used in inconvenient field operations. Due to the popularity of gas heating equipment, the use of such heaters is becoming less and less. Outdoor heaters are divided according to energy sources; electric heaters and gas heaters, gas heaters are further divided into liquefied petroleum gas and natural gas heaters, oil heating equipment; According to use, they are divided into; industrial and leisure heaters, the industry is mainly in Outdoor mines use gas and fuel oil, while leisure uses more gas and power sources as energy sources. .The heating method should be humanized, heating the torso above the ankle rather than heating the head vertically from top to bottom. Outdoor heating must be done through thermal radiation. Outdoors, it is not a closed space, and it is difficult to do heating through convection and heat conduction. Trying to heat up in the flowing air is an unscientific way of heating, which is tantamount to drinking poison to quench thirst, pollute the environment, and waste resources.
Modeled on the outdoor umbrella type, a new type of outdoor electric heater has been developed in recent years. It is mainly used in places with low heating requirements. The power supply adopts the mains 220V voltage. The heating area is 80~120 square meters, and the use environment is flexible and can be moved at will. Hotel lobby, restaurant, bar, outdoor garden, sentry box, various exhibition activities. and other leisure places.